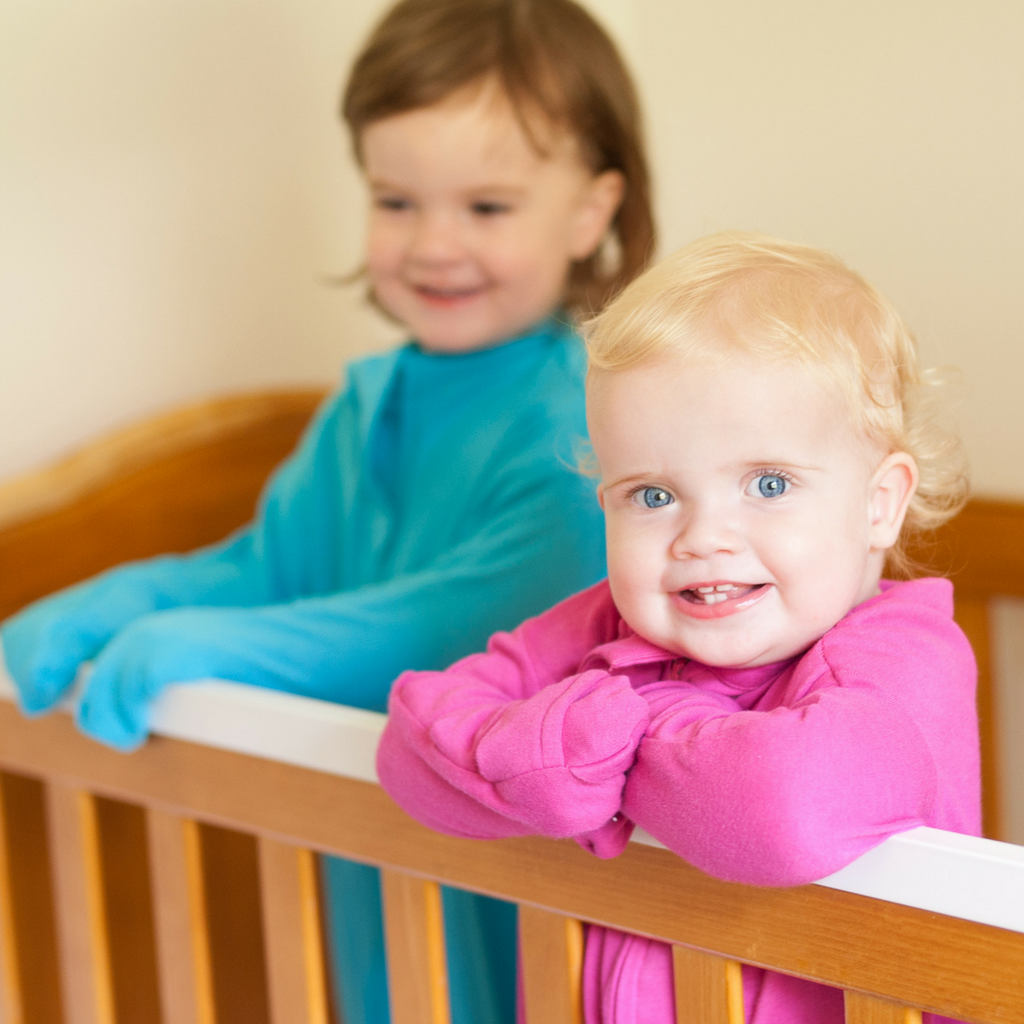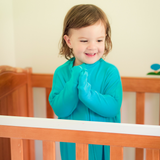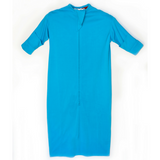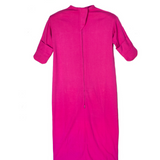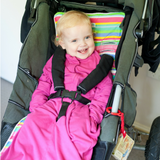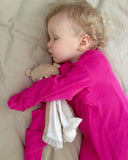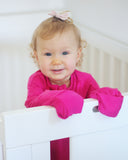 Bamboo Bubby Sleeping Bag For Babies with Eczema
The Bamboo Bubby Sleeping Bag is an award-winning product and the only natural bamboo-cotton sleeping bag specifically designed for babies with eczema. 
Its unique Adjust-a-Sleeve™ design protects delicate baby skin against scratching, for a good night's sleep, for everyone.  Bamboo Bubby Bag can not only relieve the severity of infant and toddler eczema flare ups, but its unique design is suited to babies from birth to three years and provides ultimate comfort and value.
The Bamboo Bubby Bag™ will make your life as a parent easier with its double ended zipper that can be opened from top or bottom making night time nappy changes quick and easy without taking your baby out of the sleeping bag. It also has a seatbelt slot, making it usable with 5 point safety harnesses of cars or prams, to ensure damage from scratching or sucking is minimised at other times when you can't easily monitor it.
Finally!!!
The sleeping bags are the best product I have ever bought for my son. And I want to thank Gail for helping me out and keeping me updated. Thank you Gail.
Excellent item
Really good item for scratchy baby
Love it!
"I absolutely love the sleeping bag that we have been using for our little one. I have plastered him in cream without fear of it staining or ruining his clothes. In the morning his skin is amazing. Cant wait to try the other items. Finally, people who 'get it'"
Sleep at last
"For the first time in a very long time our little boy slept all through the night! He loves his sleeping bag and we love it too."
Brilliant!
"The bamboo material was immediately soothing to the skin and extremely soft to touch. Elianah didn't resist having it snugly wrapped around her, and the adaptable poppers and foldable sleeve sizes meant we could fit it to her specific size. Once snugly tucked inside there is no way for even the most dexterous toddler to escape. However, after a few nights of using the bamboo bubby sleeping bag, Elianah hasn't tried her usual escaping tricks, and has remained settled through the night. In the morning she is just as keen to get going with her day but now with protected, unexposed skin. The soothing bamboo and cotton material, along with the comforting fit of the sleeping bag has I'm sure helped her feel safe, secure and relaxed through the night. Whatever moisturising routine you use for your toddler, using this sleeping bag will mean your child's skin will receive maximum moisture through the night as their skin remains protected and soothed. As she grows, the sleeping bag can be adapted to fit their growing bodies, meaning not only this sleeping bag is worth the money, but also saves parents the worry about the next stage of balancing eczema and sleep.
Thank you for designing such an easy to use, adaptable and soothing product."
– Emily