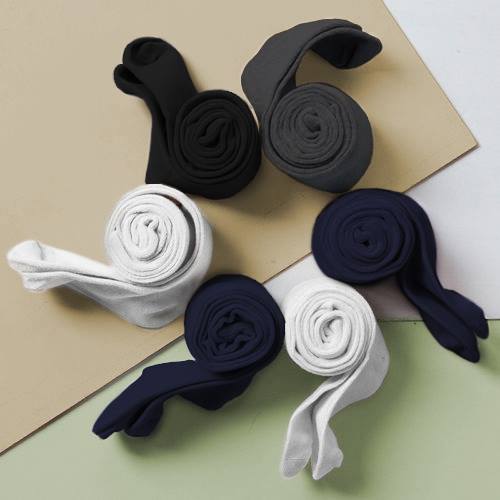 Organic Cotton School Tights with Flat Seams
Our super soft and lightweight school tights are made from GOTS certified organic Cotton. These comfy tights have flat seams and are perfect for children with sensitive skin. 
Fabric composition: 98% Organic Cotton 2% Elastane - Sizes are clearly marked on the soles of the feet to make it easy to sort after the wash - GOTS Certified.
These are the tights I've been searching for! The fit is so nice, you would never be able to tell that they are different than most tights. (unlike a different brand I tried that was 100 percent cotton) Not only were they good for her skin, her eczema actually cleared up over the winter! Highly recommend for anyone who has sensitive skin
Eczema tights
This is my first purchase of eczema tights for my daughter. It fell apart after the first wash. Won't be buying again!
Hi Rehuna. I am sorry to hear that the tights were faulty. Please get in touch at info@everythingforeczema.com and I will arrange for a replacement pair to be sent to you. Best wishes, Gail.
Brilliant.
Daughter is finally able to wear tights! Will be buying more!
A good buy
Bought these for my granddaughter, who suffers from eczema if she wears anything other than pure cotton. She needed them for school, so I was pleased to find them. They fit nicely, and are soft and comfortable. It's so hard to come by pure cotton tights.
Tights
I have sent back the item they was. No True to size my little girl is 4 and I got 4/5 and cudnt get them up her legs